HYPERGLITCH Ltd
HYPERGLITCH Ltd is a business entity, based in Croatia, EU, offering consulting, R&D, prototyping and HW & SW design services. HYPERGLITCH Ltd has one full-time employee and a couple of external contractors, depending on the project requrements. In addition, we closely cooperate with a few selected local companies which allows us to offer a full range of additional services, from cloud infrastructure and web app development to product manufacturing.
Type of projects we worked on in the past range from the environmental monitoring and remote data logging (hardware, data collection firmware, cloud based dashboard for monitoring and alerting), industrial controllers and power supplies, wearable medical devices, to the commercial set of ultra low power LoRa based IoT sensors, together with the cloud infrastructure for data collection and visualization and 3D modeling for enclosures.
Our standard rate is 60€/h (ex. VAT), but we also offer discounts for long term projects and options for fixed price projects.
If you're interested in working with us, feel free to contact us.
/me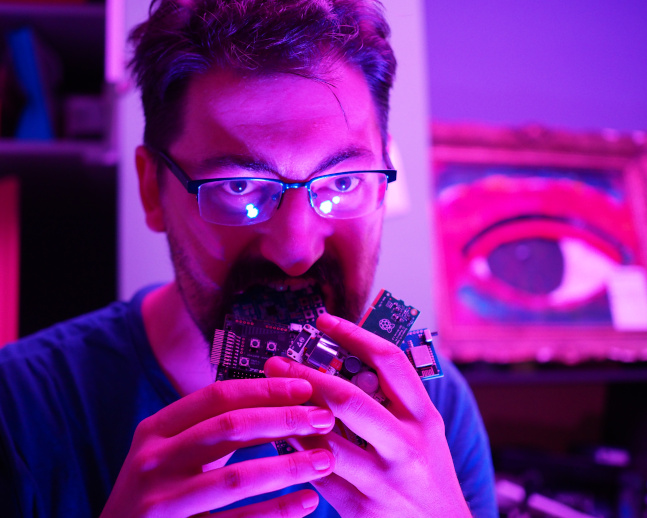 My name is Igor Brkić and I'm the founder of HYPERGLITCH Ltd. I have a master's degree in the area of digital signal processing from the Faculty of Electrical Engineering and Computing, University of Zagreb. My previous jobs include working as an embedded engineer on inovative personal transportation devices, backend and frontend web developer, software & hardware developer through Toptal and a couple of years as a freelance embedded engineer.
I'm one of the founding members of Radiona Makerspace. Some of my other interests include yoyoing and music (current: solo electro-industrial-synth project (TBA), previous: vocals/bass/samples in Yoru, bass/samples in Sve Ptičice Izgore, guitar in Resentment, guitar/vocals in Collapse).
Find me elsewhere:
Legally required company info
English
full name: HYPERGLITCH Limited Liability Company for trade and services
short name: HYPERGLITCH Ltd
address: Šljivik 3c, HR-10000 Zagreb, Croatia
VAT#: HR41186303843
bank account #: HR2824840081107510925 (Raiffeisen bank)
SWIFT: RZBHHR2X
Founder: Igor Brkić
Croatian
puni naziv: HYPERGLITCH društvo s ograničenom odgovornošću za trgovinu i usluge
skraćeni naziv: HYPERGLITCH d.o.o.
sjedište: Šljivik 3c, HR-10000 Zagreb, Croatia
OIB: 41186303843
IBAN: HR2824840081107510925 (Raiffeisen bank)
SWIFT: RZBHHR2X
direktor: Igor Brkić
temeljni kapital: 20.000,00Kn, uplaćen u cijelosti
sud i matični broj: Trgovački sud u Zagrebu, MBS: 081000643